For high-resolution photos or other press material for print use please visit the Downloads section under Press.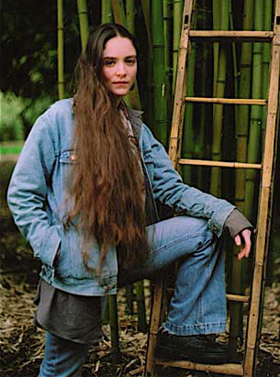 QUOTES
"Angela Reed has the voice of an earth angel-sweet and vibrant and memorable. A rare singer who will fly far."

- Judy Collins, Legendary Folk Singer
"It's both rare and gratifying to find a writer this young with such a keen eye on the big picture. As if the world's weight were divided and meted out in lovely ounces of detail and color, this is the writing of a conscious soul. Angela seems to have the fuel for the long haul."

- Kenny White, Musician/Producer (Marc Cohn/Peter Wolf)
"Angela has a voice and feel for her music, giving a strong and compelling performance. Excellent in all areas!"

- Julian Priester, Jazz Trombonist (Herbie Hancock/Sun Ra)
"Reed paints personal narratives of her life with an openness that borders on confessional."

- Tony Engelhart, Weekly Volcano (Tacoma, WA)
"…An already seasoned composer and chanteuse."

- Vashon Loop (Vashon Island, WA)
"Reed's voice is intimate, strong, dramatic… adding heft and substance to her canorous tunes."

- Larry White, AdultPop.com
"Undertone reveals honest lyrics and a confident voice. … It yields dashboard-drumming singles… and leaves you closing your eyes and listening to the words…Undertone reaches out like the comfortable touch of an old friend, soothing and exciting."

- Damon Buxton, Radio Amadeo
"This gal can not only sing, but her lyrics are poignant and appealing."

- Viki Ackland, Lipstikindie.com
"Angela's unique tonality and natural style are delightful and refreshing… [Her] considerable talents as a songwriter, producer and performer, combined with her artless charm, make her the complete package."

- IMG Music Promotions Inc.